KLM Helena
Available For Charter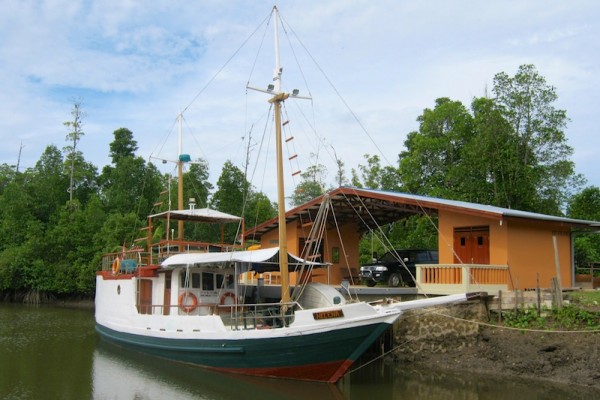 Comfortable, safe and economical, our ship Helena is suitable for researchers, group tours and family adventure voyages. Whether it be exploring, snorkelling, beach combing or research dives, we can cater for you.
The Helena's main engine is sufficiently powerful to maintain cruising speed against the often strong tides around the Islands of Raja Ampat and her main hold can carry a large amount of equipment. We have previous experience chartering for research with dive facilities available on request.
Specifications
Length: 20 Meters / 65ft
Beam: 4.5 Meters / 14ft 6″
Economical cruising Speed: 7.5 – 8.5 knots
Main Engine: 120 hp Mitsubishi 6D-15 (1400 rpm)
Electronics: GPS / 2xDS / Radio – VHF & HF / Satphone / Furuno 24nm radar, Satellite telephone
Constructed: 2001. Tana Beru, Bulukumba / Sulawesi
Accommodation: 1 x 2 bunk private cabin (room for two); Main cabin 6 bunks (room for six); 1 toilet with shower.
GENSET: 2 X 3.0 Kva open model
Showers: 1 toilet and shower (pressure system)
2 tenders(life boats): One with 3.5 hp Tohatsu, One with 2 x 15 hp Yamaha
Self Inflating Life Rafts, Life Jackets: 2 x SILR – Capacity 16 people: Twenty Life Jackets and 2 x SILR automatic life jacket)
Present Position
KLM Helena has a base and dedicated dock at Aimas (Kali Wamon) near Sorong, Papua Barat (Km 18 masuk)